This show is a flash voyage through the last sixty years of Rock and Pop music.
Rediscover the rebellious rhythms of the fifties, the gentle,
sparkling melodies of the sixties, the "flower-power"guitar riffs of the
seventies as well as the powerful sounds of the eighties up to the present.

From their masterful musical interpretation to the authentic precision in
costume, scenic movement and props, Patchwork reincarnates the legendary
artists who left their indelible mark on Rock History:
Elvis Presley, The Beatles, The Rolling Stones, Led Zeppelin,
Queen, AC/DC, The Police, U2, Lenny Kravitz, Muse...

Creation: 2003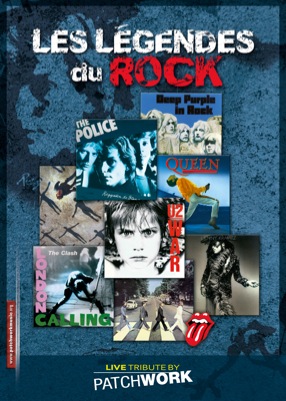 References:

Festival de Cannes / Pékin / Les Bahamas / Google / Rolex...