Patchwork celebrates two legendary Rock figures in a special show,
with the greatest hits of Bono and his band and the unmissable hymns
sung by the charismatic Freddie Mercury.

This show is the opportunity for Patchwork to share its experience
and expertise so as to pay a stirring tribute to these Rock Legends, U2 & QUEEN.

Creation: 2014

On request, each of the two parts of this performance can be presented as a single show:
- Queen Alive (New show 2018 - Duration :1h30)
- Show U2 (45mn)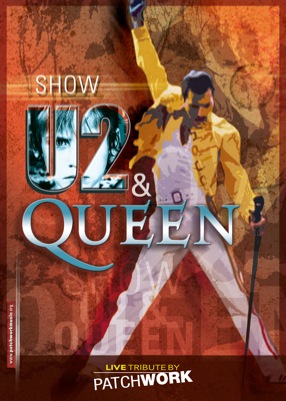 References:

Tournée Casinos Barrière 2015 / Total / Philip Morris...

...