This show resumes with stunning authenticity extraordinary career
of the Beatles. From Love me do in 1962, to Let it be in 1970, Patchwork skips
through the milestones of the "Fab Four's" prolific repertoire interpreting
the greatest of their legendary hits.

Alternating the group's grey retro-style suits with their famous
technicolor "Sergeant Pepper's" uniforms, Patchwork whisks you away
into the magic universe of the Lads from Liverpool...

Creation: 1996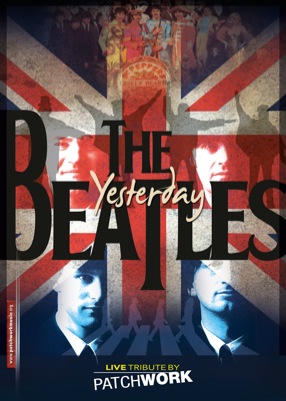 References:

Cavern Club Liverpool / Phil Collins / Rolex / Qatar 2022 /
Tournée Casinos Barrière 2014 / Comité International Olympique (Lausanne)...